Company Description:
Open2Digital is an international digital communications agency, composed of a creative, ultra-connected, multicultural team of Social Media Managers, Community Managers, Web Designers and Web Masters. Open2Digital is part of the Open2Europe group, an international PR and Influence firm based in Paris.
Job Description:
Reporting directly to the International Social Media Manager, you will help with the following tasks for all of our different clients:
– Draft the monthly content plans
– Publish content on social media platforms
– Moderate comments, posts, messages
– Analyse results on social media and draft activity reports
– Monitor industry news and our clients' competitors
– Take part in the conception and set up of specific social media projects such as contests, digital relay of events, partnerships with influencers, etc.
Qualifications:
You have a Bachelor degree or above in Digital Marketing. You master the English language better than Virginia Woolf and you have no idea what a spelling mistake is. You are connected, active on social media and curious about everything digital. You are well organized, meticulous and a team player. Your creativity knows no limits and you are proactive. You are fluent in French, other languages are a plus.
Additional Information:
– 4 – 6 months full-time internship based in the Paris Area.
– School agreement only (convention de stage)
– Compensation : 554,40€ + 50% transportation fees
To apply, please send your CV and motivational letter to oceane@open2europe.com and state "STAGE CM UK" in the subject line.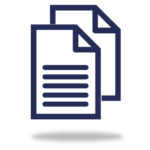 Offre Stage CM UK FR